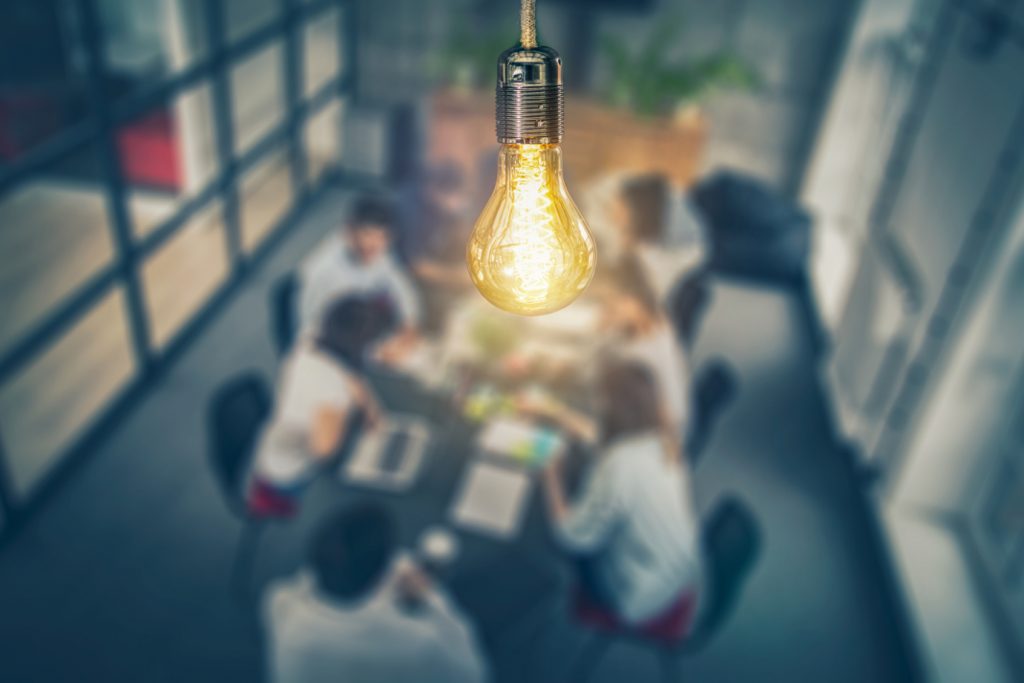 Are your face-to-face meetings conversations or presentations? Tone down the presentation to turn up the connection. 
I'm all about the practical and pragmatic.
From time to time I like to offer up useful tips and tricks I've added to my toolkit over the years – what I call the language of leadership. I am passionate about the work of development, growing relationships with people, helping them see what God is doing in their organization, and challenging them at the right time to have the impact that only they can have.
Today I am excited to focus on how a simple notebook can produce meaningful face-to-face meetings.
Before we get into the notebook, let's define what I mean by face-to-face. This would be someone that you are trying to build a relationship with.
Maybe, you are trying to discover how they could impact what you are doing as you move towards your vision.
Or perhaps this is someone that you are hoping will give at some point and invest significantly in the work.
Possibly this is someone that has many connections and relationships who you are hoping might catch a vision for what you are doing and get involved in some way.
Personalize this reading experience. Keep whichever situation applies in mind as we walk out how to impactfully use notebooks.
What not to do…
A mistake that I see all the time is that people tend to think about these meetings as opportunities to give a presentation. "I need a brochure, a folder pack, and PowerPoint slides." This is where people can become stuck. 
People mistakenly go into presentation mode and that is almost always a mistake, unless the person that you are meeting with has asked you to come and present to them a specific request, or a specific proposal.
What to do instead…
It is more effective and wiser to go in and let what God has put in your heart and your passion pour out of you. 
Now, you want to do that by being thoughtful and prepared, and you do that by having a message.
What is your vision?
What is the current state of what you are doing?
Why are you doing it?
What is the history?
What are your priorities, or plan?
What are the steps that you are trying to take?
What are the goals that you have?
How does giving impact those goals?
Your message is made up of many components, encompassing parts that have the potential to overwhelm. In a thirty-minute meeting you might spend a little bit of time trying to touch some of those points.
If you have an hour you might spend some time touching on those points, but you can't spend the majority of your time talking and presenting AT people.
You have to ask questions.
Most of the time the best meetings are ones where you walk away having learned the most about that person and their priorities, and how this might fit in to their giving and their life.
Cue the notebook!
I encourage you to choose a notebook that opens up with side by side, facing pages. Legal pads are acceptable, but side by side pages are ideal.
On one side write a simple outline, simple notes to yourself of points that you are trying to get across and what you are trying to help them understand.
Your vision, plan and goals
Why this is important
What you are working on and what you are asking people to do
What are those points that you would make
Don't stop there; fill this page with questions.
What do you know about our organization?
How have you heard of us?
How are you connected to us?
Where do you see us going in the future?
Here is a little about what I am trying to accomplish, what advice to you have for me?
Who else should I be talking to?
If you were me, what would you be focused on?
If this was your goal, how would you impact that?
If you are a giver, what are your priorities?
How do you make giving decisions?
Where might this fit into your priorities?
If this is something that you were going to seriously consider, if I gave you a proposal to consider, what are some of the things that you would want to understand and look at?
This list comes from years of writing up questions and are meant to be guiding examples. I don't want to be in a meeting with someone that could impact what we do and sit there and  have to think up a good question.
Practically speaking, it works because if you can get those first questions or two out of your mouth, you establish a dialogue and can be making notes. Notes can be written in the notebook or on the iPad. If choosing to take notes on an iPad I simply remember to use my Apple pencil as an indicator to the other person I'm involved and engaged – the iPad is simply my note taking device.
As I am making notes I can flip and glance at my outline, or I can glance at my questions and that will prompt me on how to keep this moving. Spend half of your time or more, if possible, asking questions.
If you present information along the way, ask questions.
I am always convicted by the massive number of questions that Jesus himself asked during his ministry walk on the earth.
This is a man who knew all the answers and yet asked questions.
Why did he do that?
Questions change the person with whom you are talking. They send their brain on a journey along the way. Asking questions is just as important … maybe more important than what you are trying to say.
Now, go get face-to-face, ask questions, take notes, and keep moving forward!
Before you can have a conversation with someone, you have to get that first meeting with them nailed down! First meetings can sometimes be tricky. Download this tool to help you get face-to-face with people.