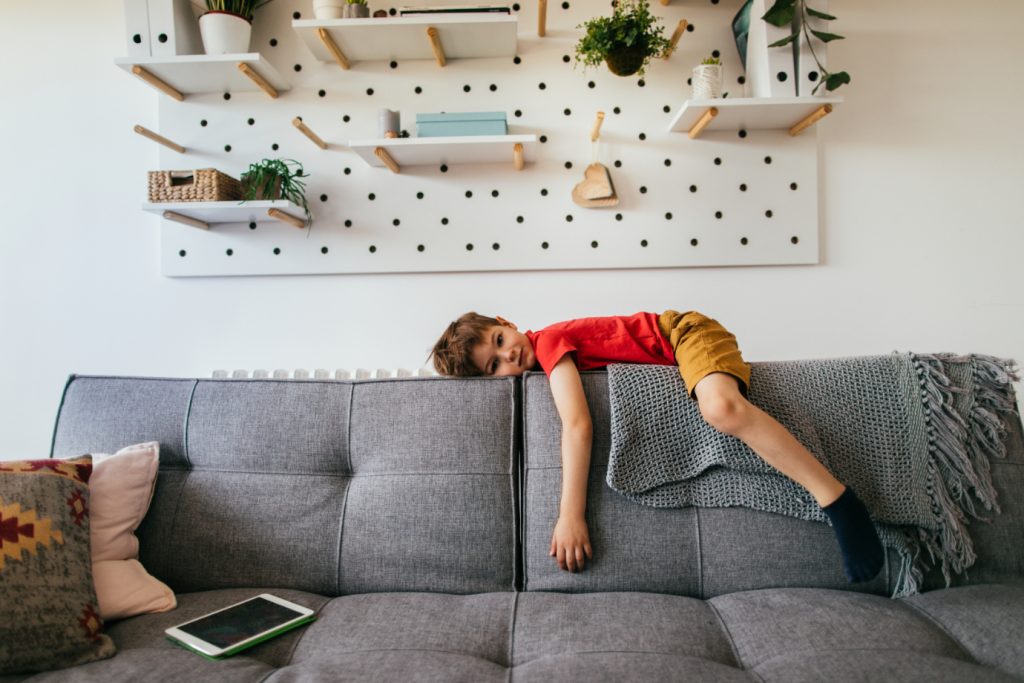 I often hear complaints from development and advancement directors and teams working with faith-based nonprofit organizations, schools, and missions.
"Our board doesn't get involved."
"Our board doesn't contribute."
You're bored… with your board.
At times, this can be completely confounding. The Christian mindset is to build one another up, to defend the widows and the fatherless, to build and grow communities of Christian outreach and fellowship to believers and nonbelievers alike.
So why the widespread lack?
While the reasons for the lack of enthusiasm or involvement run the gament, I believe working toward a solution comes down to one simple choice: grow your board or help your board to grow?
The simple, but painful at times, choice – the path of perhaps the least resistance – is to walk away, to find a new mission or ministry. As leaders, we're not likely to take this route. We invest, we attach, we adapt, and we problem solve.
Therefore, many try to add to their dysfunctional boards. One or two shining stars will only mask those too dull to shine for so long. Before you know it, your solution has simply multiplied your problem. If you don't stick it out and work with it where you're at, you'll go someplace else where, chances are, unless you get a board that's just really got their act together, you're going to have that same kind of work to do.
I also caution leaders to be careful what they wish for. Involved boards do not always equate to healthy boards. Oftentimes involved boards come as a result of crisis management, which is rarely a sound platform to build upon.
The board is the most important piece of the puzzle, and yet, oftentimes, the most unimportant, because it's better to have them involved in a healthy way, or not at all, rather than involved in an unhealthy way.
Here are some helpful tips and tricks to keep in mind the next time your boardroom resonates boredom:
Try to remember or remind yourself that they are not thinking about this place consistently, certainly not to the level that you are. You're living and swimming in that world. Most of them, literally, are not thinking about anything from a leadership perspective until they're actually in the board meeting, or in a meeting with you.
Much like major donors, your primary tool to influence the board in a healthy way is your time with them, face-to-face, not just in the meeting room. I encourage you to evaluate your use of time on the board: "Is my time with them primarily at board meetings? If so, that will lead to a very limited level of understanding and influence with them. Or is my time with them more in keeping with how I would manage my time with truly some of the most important people in our organization?" This self-evaluation leads you, I think, to good relationship building decisions for sure.
You just need one. If you have one board member who is engaged at a higher level, really lean into that person and say, "Gosh, you really seem to be operating at a different level of ownership, awareness, and understanding than the others are right now. Can you help me think through how we can continue to grow their ownership and understanding?"
What you do with the time between the meetings is key. It's common for boards to meet monthly and find that during the tenth meeting of the year members seem to suddenly understand the desired momentum you've supposedly been working towards. When you have that one member identified, the one working above the rest, you're able to invest in him or her, as they in turn are able to spread their understanding to other members.
Expand their world. Look for an opportunity to visit another school that you look up to as a group, or go to a conference together. Unless you deliberately expand their world by putting them in front of a leader on a video meeting, a conference together, or visiting a school together, the viewpoint that they bring into the room is completely and totally based on their own personal experience. While that's extremely valuable, it's very limited. Amazing things will happen and boards will often rise to a different level when they're just put into a little bit different experience. Many realize, "Oh, okay. That's what that looks like." Or, "That's what a board looks like." Board chairmen, in particular, really benefit from talking with other board chairmen who are good examples. They simply don't know unless you show them.
Sometimes the people we admire the most, both in our lives and in Scripture, are people who had to work in far from positive or perfect situations. They worked beyond all those things, and God helped them past their present, challenging situations.
Did God hand you a perfect board? Probably not. Very few people are handed perfect boards, but we must go above that and not fixate on what our board is not doing.
Instead, let's proactively ask, "What can we do? How can we move forward?"
Speaking of movement, do you need to make a change and fast in your organization? Download our Rapid Success Projects tool today, and we will come alongside you!