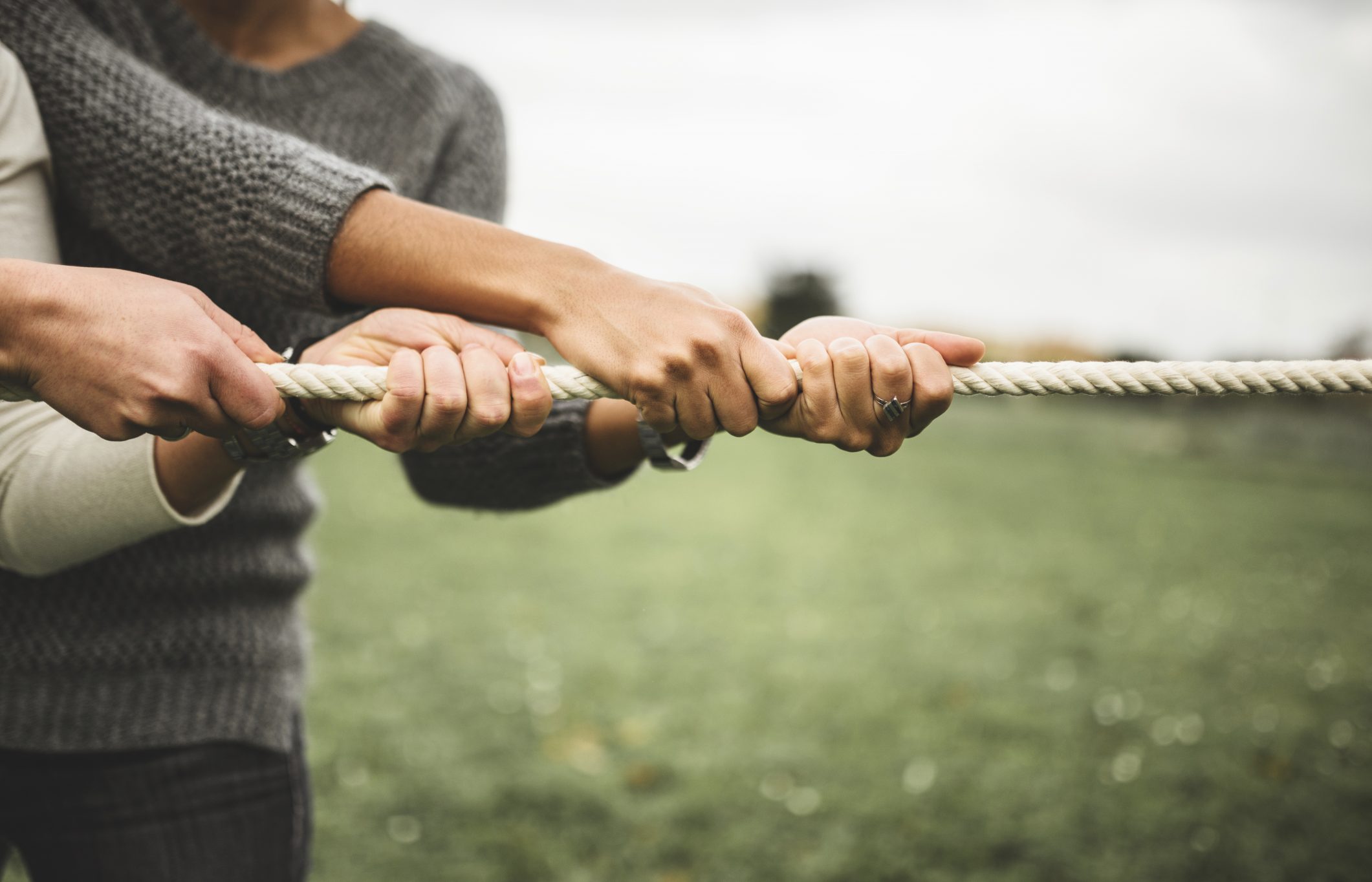 Satan is limited. He cannot disrupt the plans of our God, but he can and he WILL try to distract us long enough to minimize our potential to postpone our power. 
When – and notice I say when, not if – this happens, it is crucial to remind ourselves we are enough. We must fight from a stance of victory rather than cower in debilitating fear. 
So, the question begs to be asked: How? 
We come at our situations, our doubts, and our assumed lack thereof with His promises.
Looking at a simple but powerful acronym, I want to encourage you today to walk in truth knowing that as an individual, as a leader, as a brother or sister in Christ – you are enough.
E
liminate
Ephesians 2:10 affirms us. "For we are God's handiwork, created in Christ Jesus to do good works, which God prepared in advance for us to do."
The first step toward freedom is a step away from lies. The Word lifts us up – we are no mistake or practice round. We are here on purpose and on mission. 
While God calls each of us to do something different, He calls each of us to do the one thing only we can do. He calls us to our purpose.
I encourage you to take a moment, or several, and combat any lies that have either been spoken over you or that you've said to yourself. Squash these words with the Word. 
Eliminate falsehoods so you can walk in truth. Extinguish distraction.  
N
ame
Throughout the Bible, God shows there is power in names – in knowing one's true identity. 
Who does God say you are? What is He calling you to do? Are you walking in this calling or running from it? Are you at peace or in pursuit? 
As humans, our tendency is to want what we don't have and to never be satisfied with what we're given. Coming into agreement, however, and accepting who God has called us to be in this season brings immeasurable peace. 
I encourage you to not take my word for it, but once again to go to the Word and read all God says about you, about who He created you to be. John 15:16 tells us we did not call God, but rather God has called us. 
He has an action plan, and we're a crucial piece. 
O
bserve
What is God already doing around you?
Isaiah 43:19 says, "See, I am doing a new thing! Now it springs up; do you not perceive it? I am making a way in the wilderness and streams in the wasteland."
God's been at work for awhile now; it didn't start … and it may not end …with us. 
What wheels are already in motion? When you look around, how do you see God positioning others to line up with the promises He's placed on your heart? 
God works through His people not just His person. 
U
nite
God calls us to be in community. 
Are you praying for others? Are you confiding in and confessing to other believers so they may pray for you? Is your team set up in a way that allows everyone to minister to one another before ministering to the mission?
James 5:16 gives a simple but crucial formula for progress: "Therefore, confess your sins to one another and pray for one another, that you may be healed. The prayer of a righteous person has great power as it is working."
Gather your team. Lean in and lean on. 
G
rab and
H
ope
Reach out and grab hold of the promises God has placed on your hearts! 
Hebrews 10:23 is clear. "Let us hold fast the confession of our hope without wavering, for He who promised is faithful…"
Faith is not a spectator sport. 
I want to encourage you to continue pushing into prayer, into the promises God has laid out for you during your quiet time with Him. That which He has placed on your heart has been revealed to you and only you. 
Grab hold!
You're enough because He's more than enough. You're never alone. God says He will never leave us nor forsake us. Take heart in knowing we don't have to carry it all for we're carried by the One who holds it all. 
I look forward to seeing how you receive this message that's been placed on my heart and how it serves your ministries. Keep up the great work! It will all be worth it!
If you want to hear more leadership insights from me from my own personal experiences, most of which I learned the hard way, click here to get personal text messages from me weekly. I want to encourage and equip you in your leadership journey!