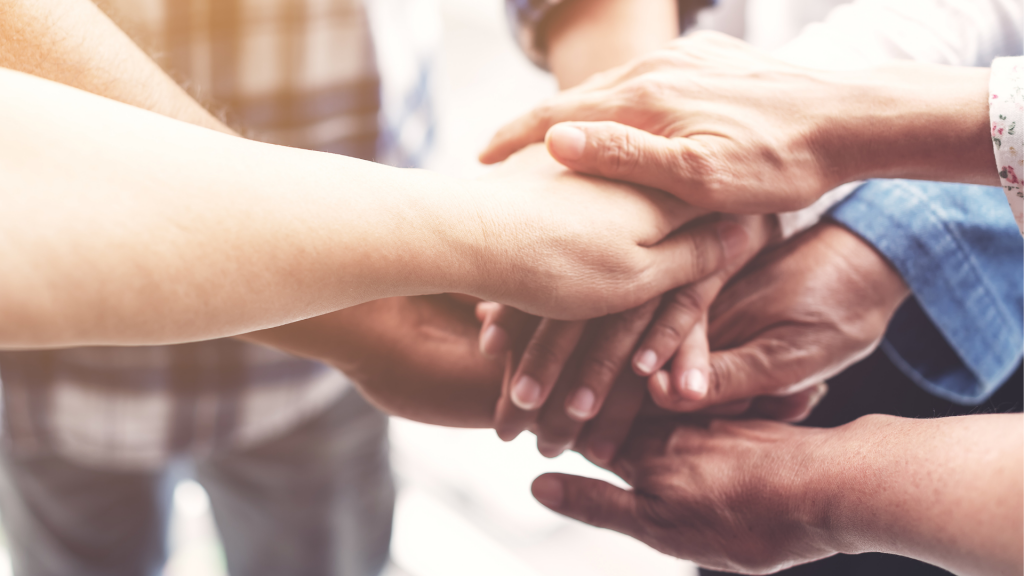 God created us to live in a community with others.
Writing to the Romans, Paul makes our mutual dependency a focal point of his letter. "I long to see you so that I may impart some spiritual gift to make you strong— that is, that you and I may be mutually encouraged by each other's faith."
Community looks like many different things: small groups, prayer circles, committees, Sunday fellowship, community outreach, etc., but it always boils down to one word: partnership.
It is typical for Christians to lean on others emotionally and to open up when a pastor asks for prayer requests. When told a member of our circle is ill or in need, we check in on one another. We lift those suffering, be it with baked goods or quality time.
Is your organization looking to the same community for strategic partnerships? If not, it's time to start!
While any active donor is a plus in development, a collaboration rooted in Christ is exponentially more significant in its impact on your ministry and the community. I like to think of it as an accountability partner meets planned giving. We rise by lifting others, and increasing the bottom line of funds raised is no different. Peer pressure works, so work it to your advantage.
Consider for a moment a school in the city. Individual donors lighten the institution's tuition assistance strain, whereas committed partnerships with ten churches, for example, can eliminate the need. By carrying one another's burdens, individual strains become lessened.
Initially, work with your board to determine the levels you want to offer. You know your audience and the end goal for fundraising. You may wish to begin with brackets in the hundreds, or you may leap ahead to more extensive giving opportunities. It is important to offer a range and intentionally guide donors by clarifying how their giving will immediately impact them.
Success from partnerships is compelling. In many cases, it is self-sustaining – it feeds itself and grows your mission. The human desire to be a part of something greater than self paired with friendly competition is a combination to harness.
Whether it's one, three, five, or ten churches, I encourage you to research and reach out to build bridges. Talk to current donors. Where do they worship? Do they have a connection they're willing to share? Inquire with your staff. Can they think of a church nearby whose mission aligns with your ministry's vision? Brainstorm and explore any leads.
We'd love to hear from you. What relationships form as a result of reading this? What next steps have you taken? Keep moving forward!