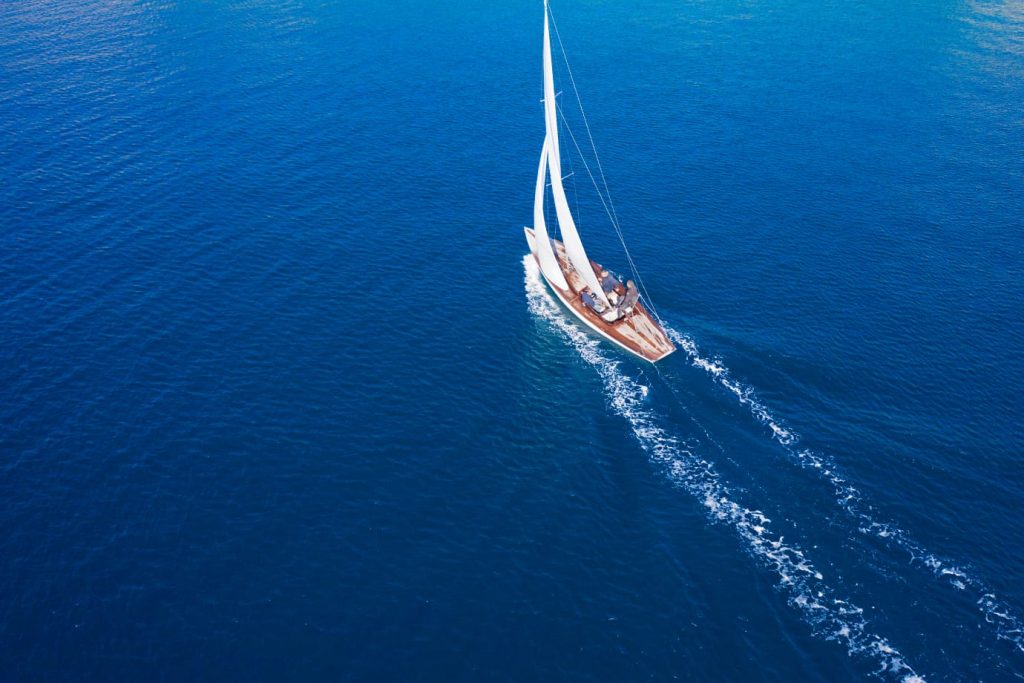 Recently, God brought battleships to the forefront of my mind.
I want my leaders to be invested.
I want my clients and their ministries to be invested.
I myself want to be invested.
"Invested" is actually a nautical term. Just like a life vest clings tightly to a person and wraps around them to protect them, so too will a fleet of ships surround and protect vital vessels.
Sailing through the past two years has been rough. The forecast has not always been bright and the predictions touted by experts must regularly be taken with a grain of salt. We're simply living in the unknown.
Thankfully, it's ALL known to our God.
We have and continue to encourage clients to remain true to communicating their mission and vision.
Take stock.
What has changed or what hasn't changed? That's the big question for you to know. You have to have a very clear message or plan that represents what you're seeking to find. Then, invite givers to fuel that plan. The more you can shift from a needs orientation to a plan orientation, the more significant your giving will be, particularly over the long haul.
Your organization is most likely working through growing pains from quick, but necessary changes and modifications made to remain relevant amidst the global crisis. While effectively communicating your plan and purpose has always been key, it's now critical.
Clarify the message.
A message contains very specific components that address questions givers have.
What is your vision? What is your mission? Can you paint a picture of your vision in the life of a person? You want to be able to not just rattle off a vision statement, but to paint a picture of the life saved or the life changed that you are actually working to see happen.
What are your values as an organization? Your history? What has God done up to this point?
What are your strategic priorities? What are the big buckets of work, the strategic focuses that you have for years to come?
In light of those priorities, what are the steps that you are going to take? But we can't take if we don't have giving. That's what we call giving driven steps.
It's important to remember givers will give out of conviction, not panic. Presenting the strengths your ministry has to offer with confidence founded in obedience to God's plan will make it possible to not only meet your goals – but surpass them. Our Heavenly Father promises to open the windows of Heaven and pour forth blessings.
Structure your action plan.
When you have these priorities, you're able to articulate the changes and decisions you've made, and the areas where you are moving forward. That is how you can start making sense of how you're trying to lead and navigate givers.
This is really about how God is moving through us together toward this vision for people, even through the most difficult of times. We know if you lead and inform well, you're going to see people continue to give. Why? Because givers give. Whether the income is down or up, givers give, right?
Givers may adjust their priorities. They may have to give less, but they will continue to give. They know that this is a difficult time. What they don't know is if the relationship you have with them is real or if it's just about what you can get from them.
The degree to which you listen in this season is the degree to which you are shaping and positioning your givers to really respond well to asking.
Keep the main thing the main thing.
I've always held the opinion that face-to-face communication is the most effective way to communicate with and secure givers.
How do we do this in this season?
As you move into asking, start with listening. Encourage people to apply the disciplines of scheduling.
Schedule video meetings if you can't meet in person. Schedule conference calls. Ask people to set aside a time to chat with you. Schedule it just like you would a face-to-face meeting. Small groups, the same way.
We encourage you to implement leadership briefings where you're bringing people together, in person or online to brief them on what you're working on and how you're progressing.
As we go forward, bringing people together, virtually or otherwise, who are part of your community remains to be key in your approach to grow giving.
Give guidelines.
Last, but certainly not least, I want to offer some guidance on asking.
Consider offering ranges of giving. Group potential givers into brackets based on what they may be capable of giving. You won't know this information and how these past couple of years have impacted them unless you've listened and talked to them. Once you know this, you can ask them to consider giving in that range to the action plan for the year or ask them to consider giving in that range to a specific project within the plan.
This results in a guaranteed donation while leaving flexibility for the donor in this unique time.
A different approach is one we like to call the straightforward approach.
Be very clear. Say, "In light of our action plan, I'm looking for 10 people to give at the thousand dollar level. Would you be one of those people?" That ask could be in any form, face-to-face, in a group, or an email. This limited amount shrinks down the impact that a donor can have and protects them from that sense of overwhelm.
Everyone's asking. Everyone has needs, and it may be likely that the people you are asking have less money than ever to give. This is why your approach matters now more than ever.
I strongly believe we are going to need a growing number of people who are closer to us, not just reacting to the noise.
Let us know how your team is modifying and redefining motions to maintain the message. We want to hear from you. Keep moving forward!
If you need a jump start on getting back on track with giving, take a look at our Rapid Success Project tool today!