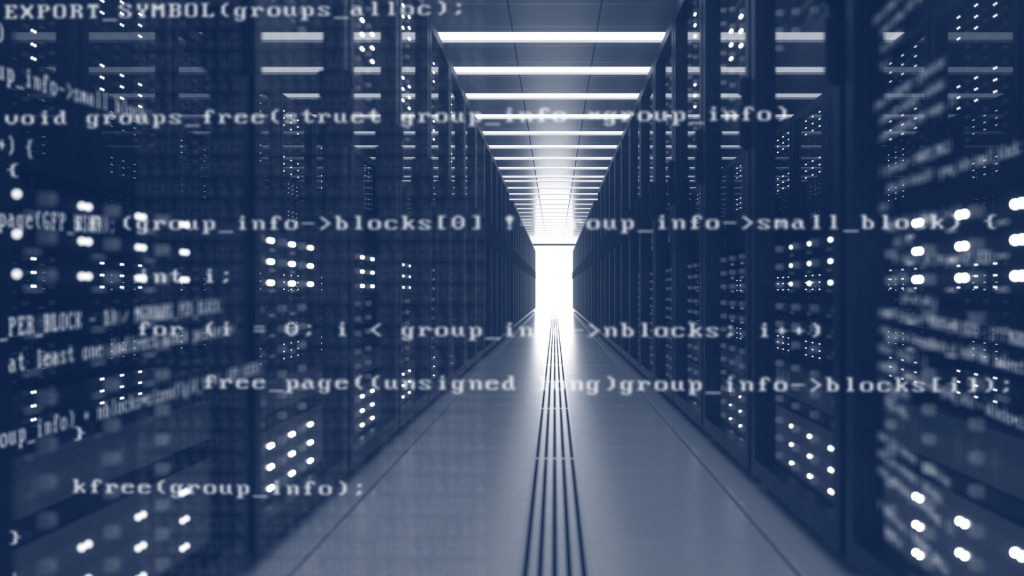 In the waning days of 2022, we formed a Task Force at Development & Leadership Coaching to consider a specific question.

How should generative AI be utilized by leaders who seek to grow significant giving and unlock the hidden capacity in their faith-based organizations?

This position paper captures the latest thinking of our team on this emerging technology.

1. Wise leaders are careful to avoid moving in extremes, especially with technology tools.
One extreme would be the tendency to fall victim to "shiny object syndrome," thereby disadvantaging leaders and organizations. Those who struggle most with this frequently change and test systems but quickly move on to the next thing. This syndrome creates a whiplash culture for teams and organizations as people do the same work repeatedly to set up new systems—just in time to have them switched again.
The opposite extreme is dangerous as well and even more limiting. The accompanying phrase is, "If it ain't broke, don't fix it." When outmoded systems finally break down, and society shifts firmly around new tech, these leaders are not ready to move on to what is most needful for the next season. Their unwillingness to grow and adapt exemplifies the "we've arrived syndrome." Following the leader, the people inside the organization quickly refuse to update their systems and processes in response to contemporary demands.
2. Dramatic and disruptive shifts will continue, as they have throughout human history.
New iterations of artificial intelligence, such as Generative AI, can cause leaders to fear missing out or that if they don't become immediately proficient, they'll become irrelevant. Fear can be a powerful motivator but also push us toward poor decisions.
3. To avoid the extremes and reactions of fear, we must intentionally seek what is wise, true, essential, and timeless in all seasons.
At Development & Leadership Coaching, we encourage leaders to be both careful and curious. Next, update your long-term plans with clarity on how your strategies, goals, and tactics should be affirmed, refined, improved, or eliminated. Then, take massive action that moves your organization forward!
4. Our guidance on Generative AI, particularly ChatGPT.
We recommend approaching this technology with careful thought and attentiveness. There may be much hype around AI, but even a dull imagination evaluating this technology will discover this is a new phase of something remarkable. This will not be "put back in the box" and shouldn't be ignored.


We explore new technologies and approaches with the opinion that people and relationships are more important to God than anything. As we focus on applying an ever more personal approach to everything we do, we seek to use technology with excellence.


If a technology diminishes our ability to be authentic and relational, it's simply not in alignment with our values and strategy; therefore, we will not utilize it. When we discover technology causes us to stumble in our stewardship, we quickly redirect our steps.


Conversely, if a new technology advances our ability to focus more time and attention on building real relationships with an everlasting viewpoint, we will use it diligently.


At this time, copying and pasting content directly from a language-processing AI is not in the best interest of anyone interested in building trust. ChatGPT versions are currently limited in giving the most accurate and valuable information, but this will improve rapidly. It sometimes fails to provide reliable facts on subjects. It might even make up statistics with imaginary numbers or details if you ask it to, and sometimes even without your asking. It is not a research replacement but rather like a springboard, a jumping-off point to more creative thinking.


We have found that AI-driven tools like ChatGPT already have their place in creative content generation. These require developing a new knowledge set and skills of prompt engineering—the competency to give accurate and helpful prompts to AI chat interfaces to produce the hoped-for content.


Utilizing the emerging forms of AI will require leaders to refine their abilities to identify and define problems clearly and create assignments to produce the most helpful response. This is a uniquely human-driven and increasingly valuable leadership skill. As our founder often says, "He or she who asks the questions controls the debate." You are doing the valuable and thoughtful work necessary to advance your project by carefully think about how to define the problem you are seeking to solve and the key questions you would articulate to create optimal results.


By empathizing with your audience, their wants, fears, needs, passions, and how those may or may not align with your organizational mission, values, and strategy, you are halfway to defining problems clearly and becoming a creative producer of helpful knowledge through AI.


ChatGPT, or any other AI, cannot, at this time, replace your personal and relational knowledge, intuition, and insight about your audiences, constituents, givers, and prospects—anyone within your care. There is no need to fear that it will replace an effective leader, development director, team, or assistant—if they create measurable and enduring value.


Knowing how to utilize prompt engineering correctly will be necessary for many future communication, administration, and leadership roles. Learning how to use an emerging technology today, while it's still at an elementary level, is an act of wisdom. If you don't understand something well enough, you'll only parrot what you hear from others.


This technology will not be, and perhaps cannot be, "unmade." Outside of a cataclysmic event, total war, or government interventions on the scale of restraining nuclear arms proliferation, we will not revert to a culture untouched for good or ill by this new product of human creativity.


Generative AI and its progeny will be pervasive as any other tool from Microsoft, Google, Amazon, and Apple and far faster adopted than any of their past applications. It will be found in almost every application using every language, including your email inbox, web-based apps of all sorts, social media, and so on. Ignoring the emerging implications of tools incorporating AI would be professionally unwise.


We forecast that written content (both online and paper) will be ever cheaper, less impactful, and less substantive due to the widespread use of these tools to generate words. Such technologies will further lower the costs of what is often perceived as quality design, art, and all forms of visual content. Creative visual outputs (all forms of images and video) will iterate into an average level of far higher quality but more homogenous. Truly remarkable, boundary-pushing creative work that is not AI-assisted will become even more precious.


The proliferation of cheap intelligent-appearing content will increase the cost and the value of thoughtfully-designed, hand-crafted, and highly impactful wisdom that can be trusted, personally received, and understood.


Trust, authenticity, integrity, and the personal influence to mobilize people to take notice and take real action will move beyond our abilities to appropriately price or accurately value.
5. These are specific actions we suggest.
Set aside a block of time each month to contemplate and explore how to properly utilize emerging technology with confidence and skill. In this way, you will avoid the extremes we warn about at the outset of this paper.
Avoid falling down the rabbit hole; focus on what will move your organization forward today and for the long term.
Let others do the deep-diving and experimentation and watch their YouTube videos later. Skilled use of these technologies will require wisdom and a priceless awareness of what matters most in your work as a leader.
Remember that AI lacks something most precious, a human touch. Even so, humans will be profoundly affected and shaped by the unfolding power of Generative AI. Leaders must be thoughtful and diligent to shape the future for good within their sphere of influence.
For all leaders who seek to serve and mobilize people to action, the human touch of love, empowered by a divinely connected soul, will never fail.
The Development & Leadership team handcrafted this position paper with love.
AI did not.