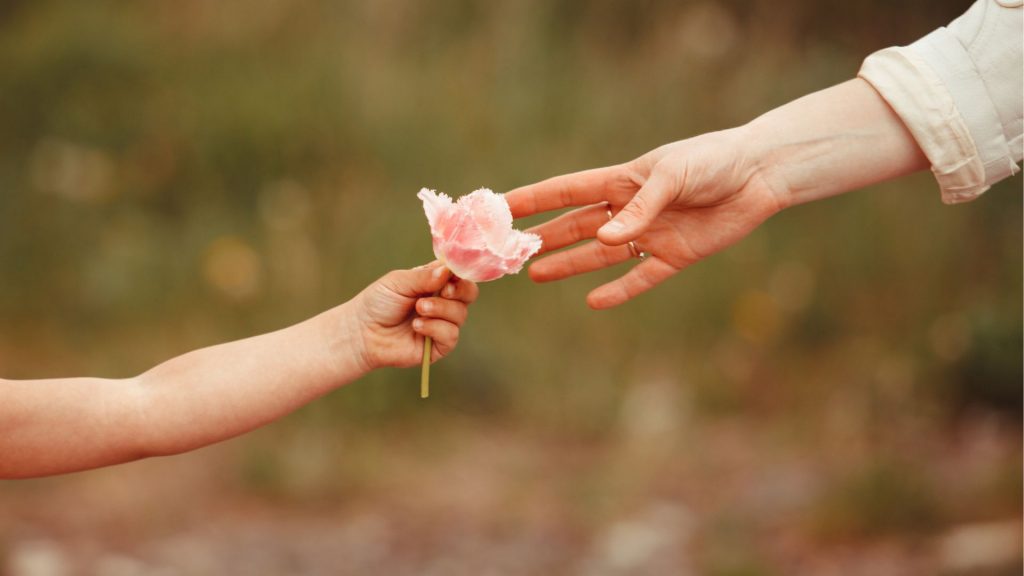 Mothers and their children have a powerful relationship like no other. I am a witness to this. I'm a son, and I've walked with my incredible wife Paula as she mothers our two sons, who are now grown-up young men.
As your life from childhood to adulthood unfolds, a slow change occurs. You begin with a life given by a mother, then you depend on a mom, then lean on a mother-as-leader, then you live alongside this parent somewhat strangely as an adult, and finally, one day, you lead your own mother as she draws closer to the end of her time here on earth.
Each season has its treasures and its trials in the order of your life. Her life could be a deep lesson to consider for your future.
I don't know where your relationship with your mother now stands, but I am praying for you both today.
As Mother's Day draws near, I want to take a moment to share some personal reflections I recorded a few years back. Perhaps you will find similarities in the concerns that press on me from time to time. Maybe you'll find strength, as I do, in the prayers that come out of me from time to time too. I hope you can find encouragement and power in what I share here.
Lord, help me have a heart full of Your love and grace toward family. Help me be free from fears, pridefulness, and judgments of my performance and theirs. Help me be free from concerns about what my family might think or how they have judged me, not knowing me as You do. Give me the grace not to judge them.
I'm not here to perform as a son. I am here to honor my mother as I seek to honor You. My presence here is an encouragement and a gift to her. My attentiveness in listening to her is a key to her heart. My words and questions will encourage her. The memories I share with her are things that she may not remember and will add color and detail to her memory. The day is coming when I will not be able to call my mom. I will not be able to visit my mom. I will not be able to share a meal with her or laugh with her. Even the things that might frustrate me now will soon be gone. In the future, those things that could bother me will become things I would give so much to have back for one more moment to be with her. Lord, help me to have a sense of that preciousness in my mother's life.
Each interaction with Mom is so important and so influential. Help me listen with excellence. Help me not be afraid to speak and to know what should be said. Help me be slow to react when I am unsure and ignore anything that might be offensive to me. I just want to abide in You and Your joy, with Your Spirit flowing out of me today.
Just like my Father in Heaven, my Mom doesn't need me to do things to have joy in me as her son. She is seeing, hearing, and being in the same room with me. These are all things that bring her joy. It's just like me when I'm with my sons, and they want to just talk to me, call me, or text me. It's the same way I feel when I hear they're missing me or wondering where I am and how long until I return home. These things are all glimpses of what it means for my Mom to get to be with me. These ways I feel are glimpses of how she also feels toward me. These are also glimpses of how my Heavenly Father feels about me.
I need to remember the promise of the 10 Commandments.
I need to move myself to action, knowing that the emotions will follow, that the Spirit will align my will with my Father's will, and that the Holy Spirit will flow through me.
I need to speak truth and wisdom into my mom's life because she's still learning and growing.
I need to remember that God clearly isn't finished with her yet because she's still here on earth.
I need to remember that gratefulness toward my mom shapes my heart in gratefulness toward God, which shapes my life into something meaningful for others.