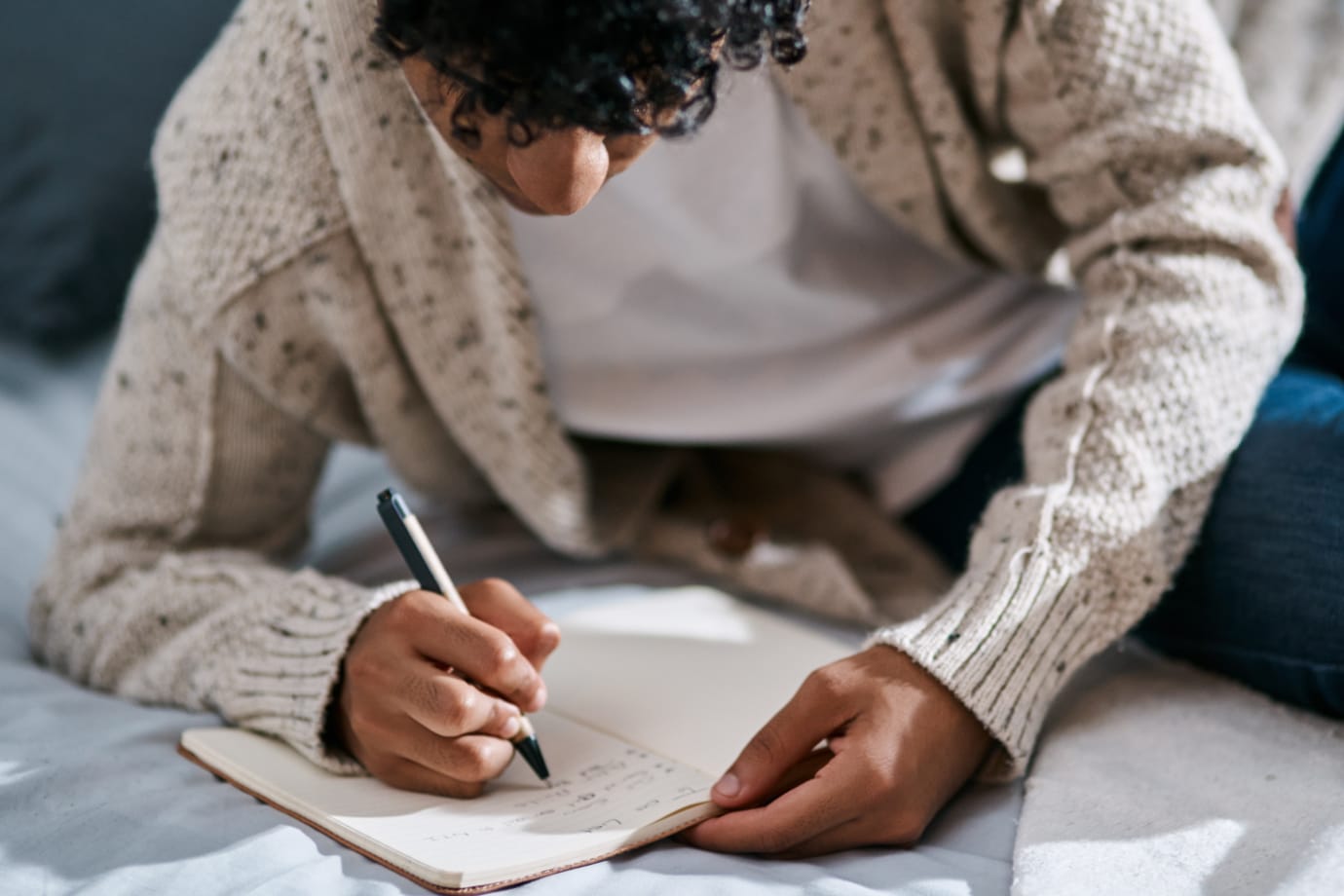 Recording personal reflections is a discipline I have worked to develop over the years. I believe knowing where I've come from helps inform where and how I move forward.
This past year, I was blessed to pray for, plan, and oversee a multi-generational family dinner. I arrived early to provide ample time to speak with our server regarding the bill. I planned to cover the meal's cost, and I wanted as little mention of it as possible not to take away from the dining experience. A final yet crucial consideration was getting my hands on a copy of the menu.
As I watched family members arrive and catch up, I couldn't help but anticipate the evening ahead. My guidelines were simple: be present, share stories, order dessert first, so there were no excuses for not having enough room later on, and choose the entree that would bring the most joy to the consumer.
As a final activity, I had all dinner participants sign a copy of the restaurant's menu so I could never forget the time we shared.
I believe there are three takeaways for all of us, and today I'd like to share them with you.
Focus on each other.
I greatly appreciated this special time with family, given the effort every single one of us had to put in to make it happen. Schedules were rearranged and blocked off. In some cases, travel was required.
They set the gathering as their priority. And it showed.
There was a block of time during which we were all in agreement – the people at the table with us were our nucleus; the rest of the world could wait.
Do you and your team set aside time with an explicit focus? If you practice this regularly, good on you! Keep it up – it will pay off.
Marilyn Vos Savant, Guinness' World Record holder for highest IQ before the category was retired, once remarked, "Multitasking arises out of distraction itself."
When it comes to the model week, and honestly any routine, results come from giving each task one-hundred percent effort one-hundred percent of the time.
Consistency leads to consistency over time. I've seen this time and time again in organizations with both volunteers and paid staff. Volunteers will outperform, out raise, and out achieve team members on payroll simply by practicing regularity.
Volunteers are not focused on filling all outlook calendar slots, nor do they analyze leads. They reach out and connect.
Be Face-to-Face.
If you find success in asking donors to give over the phone, you may be in the minority. Although it is possible, it's not always possible to gain momentum by phoning it in.
The difference between moderate success and exceptional success lies in the amount of time spent face-to-face with current and potential donors.
Time flies so fast, especially when a week goes by, and you have zero face-to-face meetings.
I like to equate these face-to-face connections to investing in the stock market. Your ability over time by doing this reasonably with consistency will always succeed.
You get out what you put in, so start investing now.
Do What You Can with the Time You Control.
Whether or not people attended our family gathering, how they traveled, what they experienced before walking in, and anything awaiting them after they left were all things beyond my control.
I could, however, guide our time together. I prayed into the event, arrived early, laid ground rules, and set the tone.
I'm not suggesting you approach donors as if you are their puppet master, but rather with expectations.
What are you hoping for as a result of meeting with someone? What topics need to be discussed? What is the priority for the conversation? Is there any required follow-up from past discussions that need to be addressed?
By knowing the answers to these questions ahead of time, you can make the most of your time together.
If you have an hour and a half, make those ninety minutes count!
Although you may not have a menu full of signatures to frame as a result of your next meeting, my hope is for you to reap the benefits of maximizing input to increase future donor output.
I would love to encourage you along the way! Let's connect personally via text so that you can be part of a group of leaders I connect with weekly.